Chris is very well versed in luxury hotels and cruises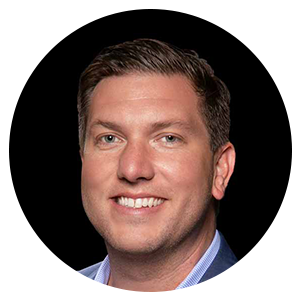 Chris Weatherhead
Product & Partnerships
Specialties: Marketing, Products & Partnerships
Experience: 10+
"I am honored and fortunate to work in one of the most rewarding industries in the world."
Chris has served most recently as VP, Hotel Relations & Marketing with MVT where he has helped create partnerships to advance our product offerings to MVT's travel advisors and in turn our travelers. Chris formed authentic connections with industry partners and believes in the life-changing strength of travel, whether that be through a multi-generational trip to an unfamiliar culture, or simply discovering a quaint village in the hills of Mexico. Chris has a wealth of knowledge as it pertains to industry product due to his travels to over 85 countries on seven continents, discovering various ideologies, supporting local communities and embracing cultural diversity. He has proudly served on the Preferred Hotels & Resort's Advisory Board, the Belmond Travel Advisor Board, Virtuoso's Member Advisory Board, Virtuoso's Hotel Committee and most recently the Gleneagles Travel Advisory Board. During his time with Montecito Village Travel, his primary focus has been to support MVT's 650+ travel advisors. He has kept advisors appraised of all things related to hotels and resorts, by facilitating daily support, overseeing MVT's intranet, providing education and organizing MVT's social media and online booking tools. It is by insuring MVT's advisors are fully informed and knowledgeable, with the most efficient means of providing perks for their clients and obtaining the best value for them, that we as a company have grown our hotel sales exponentially in recent years.
Send an email to Chris
Favorite Travel Tip
When booking two airline seats on a long-haul flight make sure to grab the aisle and window seat leaving the middle seat empty. Take two seats as far back as possible because the airlines will fill those middle seats from front to back. Often no one will get the empty middle seat and in the case they do are always happy to change for a window or aisle seat.
Get Started Today
Reach out and begin your journey with Montecito Village Travel