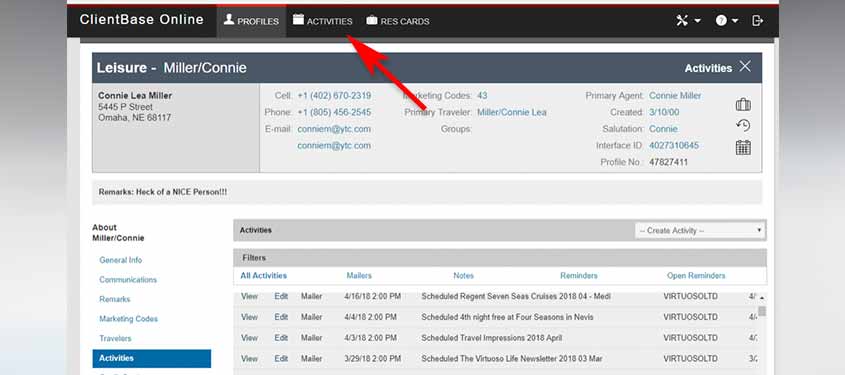 Virtuoso Advisors… Did you know
Did you know that Virtuoso advisors participating in Virtuoso's Marketing program can find details of the offers that were sent to their clients by going to the ACTIVITIES tab in the client's ClientBase profile?
This means that when your client calls and asks about the Regent Seven Seas offer you sent them, you can quickly see when the mailer was sent and the specifics of the offer with just a few clicks of the mouse.  Never be caught unaware again.
Not using Virtuoso Marketing?  Perhaps now is the time to consider the benefits of Virtuoso.  Please reach out to either Connie Miller or Shane LeFeber to learn more.