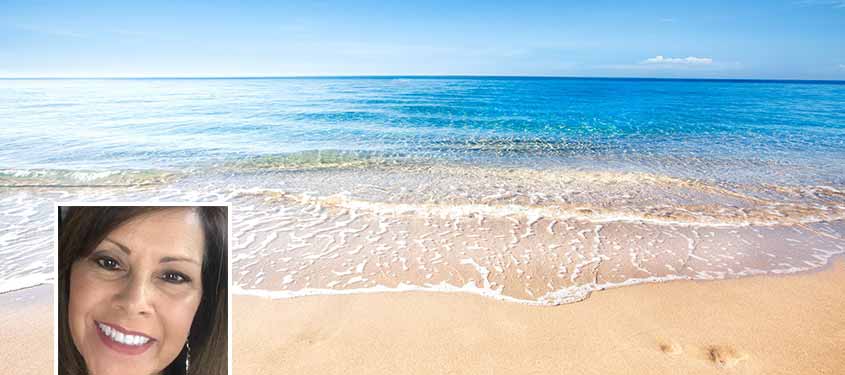 Tell the world briefly what you do at Your Travel Center and role supporting agents and independent contractors.
As the director of leisure sales, I work  with our preferred cruise and tour suppliers, secure coop marketing dollars and act as a liason between supplier and advisors.   

In a fun manner way describe your career path to Your Travel Center.I have actually come full circle back to YTC. 
I origianlly worked for Your Travel Center as a corporate travel advisor in 2007 shortly before the downturn in the economy.  I subsequently worked in varying capacities in travel but always maintained contact with my friends at YTC.  Fortunately, during the past five years I held a position with another host agency and put me in the perfect position to return to YTC this year when Cate announced her departure.  

What is the favorite part of your job?
The relationships with the team at Your Travel Center. There is a vision here and I feel part of that vision. I'm also looking forward to knowing more of our agents on a one-to-one basis.  What I have seen so far is amazing with talent and professionalism unlike anywhere I've worked before.

If you weren't such a superstar at this job what would you be doing?
I would spend my time cruising and traveling the world.  

What do you do in your spare time or when not working at Your Travel Center?
Reading and walking, hiking, spending time with my family and my dog, Mia.

What is your best advice to those joining the Your Travel Center?
Stay focused and get involved
What is your biggest pet peeve?
Lack of consistenancy 

What is your favorite movie or television show?
I thoroughly hooked on shows such like CSI and NCIS.

What is something people would never guess about you?
I love to sing, but I'm a closet singer and chances are you will never hear me.

What is your most embarrassing moment?
I have those moments, but they are tucked away, never to be disclosed.

What makes you smile?
Life

What one word would your friends use to describe you:
Reliable

Describe your Favorite Vacation:
Beach/Sand/Reading a Book

Beach, Mountains, City?
Beach - Definitely!